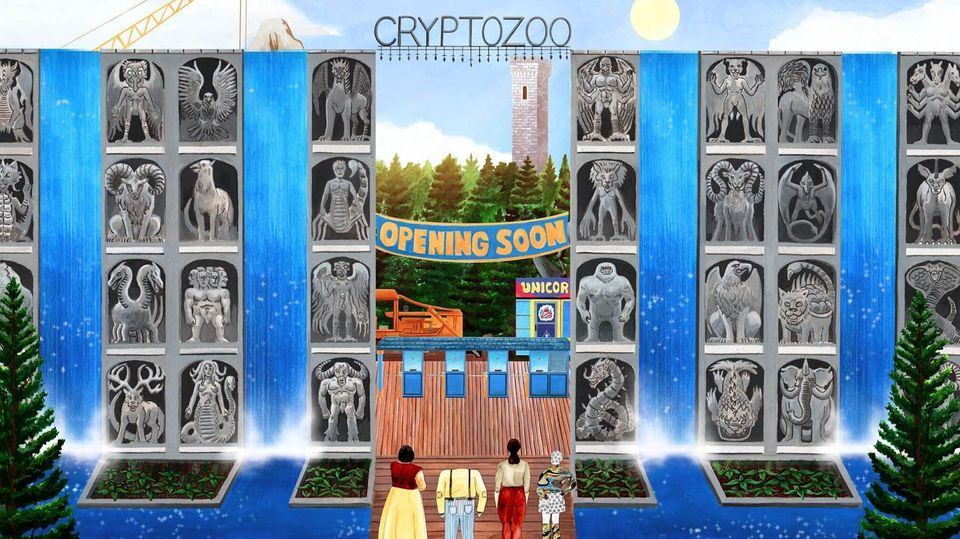 Bicoastal production and management company Washington Square Films will be presenting fantasy feature Cryptozoo at the 2021 Sundance Film Festival. The festival that has been held in Park City, Utah for decades will be held virtually for the first time ever, January 28 through February 3. Cryptozoo, directed by animator Jane Samborski and Dash Shaw, follows a group of Cryptozookeepers trying to capture a dream-eating hybrid creature of legend named Baku. They begin to wonder if they should display these rare beasts or keep them hidden and unknown. The film features the voices of Michael Cera, Alex Karpovsky, and Grace Zabriskie.
"Dash Shaw is a unique talent, and Cryptozoo is a special film," says Washington Square Films Founder/Executive Producer Joshua Blum. "We are very proud to be associated with Dash, Kyle Martin, and the entire team of filmmakers." Washington Square Films is an esteemed production and management company with a decades-long history of accolades. The company's films have been nominated for four Academy Awards and two Emmy Awards (winning one), Nine Independent Spirit Awards (winning one.) Their projects have received two Peabody Awards, and been nominated for, and won dozens of other awards and honors. Washington Square Films' features have premiered at every major film festival including Cannes, Berlin, Toronto, New York, and ten at Sundance.
Shaw, the sole director of the film, and Samborski are not new to cinema. The two are married and collaborated on "My Entire High School Sinking Into the Sea," in 2016. The film, an animated, apocalyptic comedy telling the story of high school students stuck in a sinking school building, premiered at the 2016 Toronto International Film Festival. It was screened in over 30 cities including at Fantastic Fest, New York Film Festival, and AFI Fest.
Cryptozoo is nominated for the Sundance NEXT Innovator Award, presented by Adobe. The Sundance Film Festival classifies NEXT as a program of "pure, bold works distinguished by an innovative, forward-thinking approach to storytelling." The award recognizes the most innovative and dynamic film screened in the NEXT category.
Cryptozoo and all other Sundance presentations will be available to stream via Sundance's digital platform across the United States and will also be presented on satellite screens nationwide, including arthouse cinemas, museums, and drive-ins. See where you can tune in here.
Credits:
A Film by
Jane Samborski & Dash Shaw
Written & Directed by
Dash Shaw
Animation Director
Jane Samborski
Producers
Kyle Martin
Jane Samborski
Bill Way
Tyler Davidson
Starring
Lake Bell
Michael Cera
Alex Karpovsky
Zoe Kazan
Louisa Krause
Edited By
Lance Edmands
Lead Animation By
Emily Wolfer
Original Music By
John Carroll Kirby
Fit Via Vi Films Presents
An Electric Chinoland Production
Low Spark Films
In Association with Washington Square Films
With Support from Cinereach