Marshawn Lynch and Prime's announcers will 'turn on' the action each week in spots from Erich and Kallman.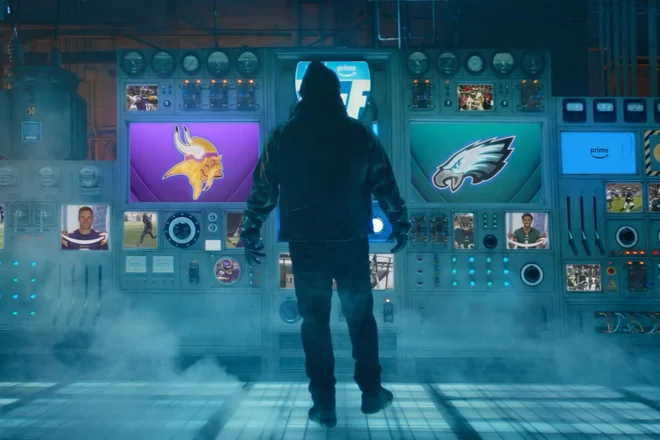 It doesn't take much to crank up excitement for NFL football. But Amazon does so instantly with the flick of a switch in its new campaign for "Thursday Night Football" on Prime, which will air in fresh executions all season long.
"The idea is, we're in a kind of boiler room—a space that feels like it could be under every NFL stadium," said Eric Kallman, chief creative officer of Erich and Kallman, the agency behind the campaign. "It's kind of the ground zero or control room for turning on all the energy and excitement of 'Thursday Night Football.' The control panel gives us a chance to talk about what we're turning on—whether it be the stars of these teams, their fans, etc. It seemed like a cool thing to have for the duration of the season."
Click HERE to read the original article.