Experiential Events Non-Profit Expands Offerings, Holding Eco-Focused Events Year-Round In Major Cities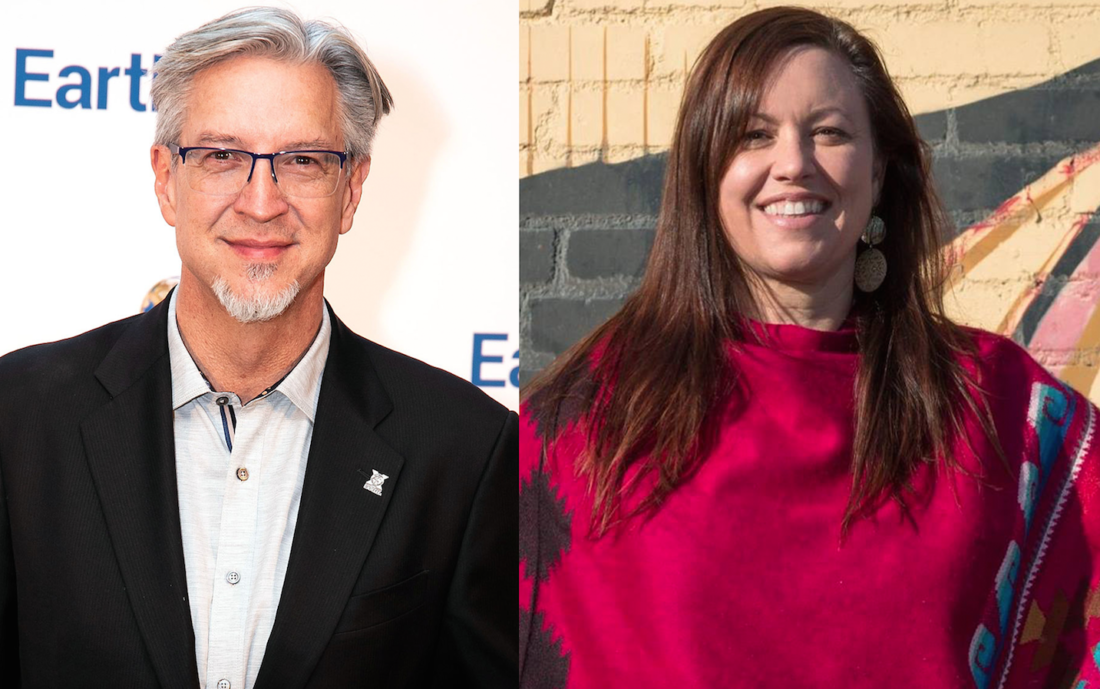 (L-R: Michael Cain, Tiffany Kieran)
EarthX, the host of the annual EarthX Expo/Conference/Film Festival in Dallas, Texas, announces today that EarthxFilm's interactive arm EarthxInteractive has evolved to become EarthXR, highlighting an expansion of extended reality and immersive content (XR) in both their expo and burgeoning year-round event programming. With an urgent need to pay closer attention to the environmental issues facing our planet, EarthXR believes that virtual, augmented and mixed reality technology is a powerful medium through which to engage and inspire global citizens to expand their environmental awareness and work towards sustainable solutions.
Click HERE to see a recap of EarthXR 2019.
EarthxFilm President Michael Cain notes that the name change will better encapsulate the message of providing diverse educational and inspirational content. "In the last 3 years EarthxFilm has found that virtual, augmented and increasingly, mixed reality technology are vital and rich resources for global citizens to become better educated and inspired to action, thus embracing all of these technologies necessitated the change to EarthXR."
Throughout 2020, EarthXR has plans to exhibit booths and pop-up activations in cities like Los Angeles, New York, Park City, Dallas, and San Miguel de Allende, Mexico which will include upcoming partnerships with some of the most respected environmentally-aware brands, including Samsung.
EarthXR Director of Interactive Programming and Partnerships Tiffany Kieran is thrilled to curate interactive events that showcase the use of mixed reality to educate the public about the many facets of the environment and climate. "XR experiences have proven to be game-changers on the frontlines of environmental justice–from taking audiences up close on endangered species rescue efforts to placing them in the middle of climate crisis situations and providing world leaders with environmental solutions. We are excited by how much filmmakers and audiences have embraced these immersive experiences and how our national and international partnerships are helping us unite across the world to protect the planet as one."
ABOUT EarthX
EarthX convenes the world's largest environmental expo, conference and film festival, and is a member of IUCN, International Union for Conservation of Nature. Founded in 2011 by environmentalist and businessman Trammell S. Crow, the Texas-based 501(c)(3) nonprofit organization promotes environmental awareness and impact through conscious business, nonpartisan collaboration and community-driven sustainable solutions. In 2019, the event drew over 177,000 attendees, 2,000 environmental business leaders, 700 exhibitors and 450 speakers. Earthx2020 will be held April 22 – 26, 2020 in Dallas. Visit www.EarthX.org.
ABOUT EarthxFilm
EarthxFilm was launched in 2017 at the annual EarthX event to showcase the films and emerging media that explore environmental science, conservation, and climate change. In its mission to turn awareness into action through art and interactive media, the non-profit partners and develops experiences with top environmental, film, and entertainment organizations across the globe. EarthXR, a subdivision of EarthxFilm, is dedicated to interactive storytelling designed to further engage and inspire environmental awareness through immersive technology. At the EarthX event, it hosts the world's largest lineup of eco-interactive programming, presenting scores of virtual, augmented and mixed reality experiences. EarthxFilm hosts year-round programs culminating in a ten-day festival each spring, which will be held April 17 – 26, 2020 in Dallas. Visit www.EarthxFilm.org.