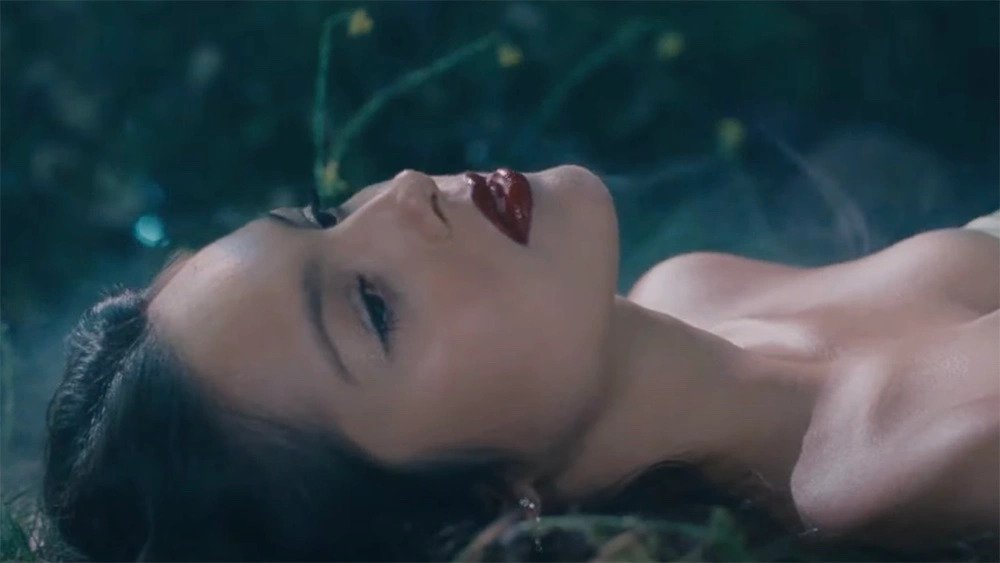 Bicoastal creative post production studio Modern Post editor Sofia Kerpan has won the 2023 MTV Video Music Award (VMA) for "Best Editing" for her work on Olivia Rodrigo's "Vampire" music video. The video, directed by Petra Collins and with additional editing by David Checel, was released in June 2023 and has already garnered over 55 million views on YouTube.
Click HERE to view the video.
In the video for this goth-esque ballad, we find an ethereal Olivia Rodrigo singing in a moonlit forest. A flicker of sparks is followed by Olivia getting struck by a light, with the scene transforming to reveal that her fantastical greenery is actually onstage at an awards show. The audience is aghast as she continues her now-bloodied performance. As the tempo quickens, she continues her performance, smearing blood along her face and white dress. 
Kerpan combines an element of whimsy and hyperrealism with authentic humanity across her body of work. Her distinct ability to hone in the unique creative style on each project is evident in her work on music videos including the recent Usher "Boyfriend" music video as well as videos for Gunna's "You and Me," JID's "Dance Now," Kehlani's "Can I," Charli XCX's "Enemy" and many more. She also previously earned an MTV VMA nomination for "Best Editing" for her work on Lizzo's "Good as Hell" music video. 
About Modern Post
Modern Post is a creative post-production studio with renowned expertise crafting stylized visuals across commercials, branded content, music videos, and more. Our highly curated roster of artists and producers form a collective, building community by harnessing the power of collaboration. With a lens of creativity that spans luxury, fashion, lifestyle, music video and beyond, our team harnesses a savvy approach to elevating the creative process with an innate understanding of each project's unique aesthetic. Expertly polishing beyond the edit suite with our Color and Finishing, we maintain a streamlined vision of each nuanced concept to final picture.