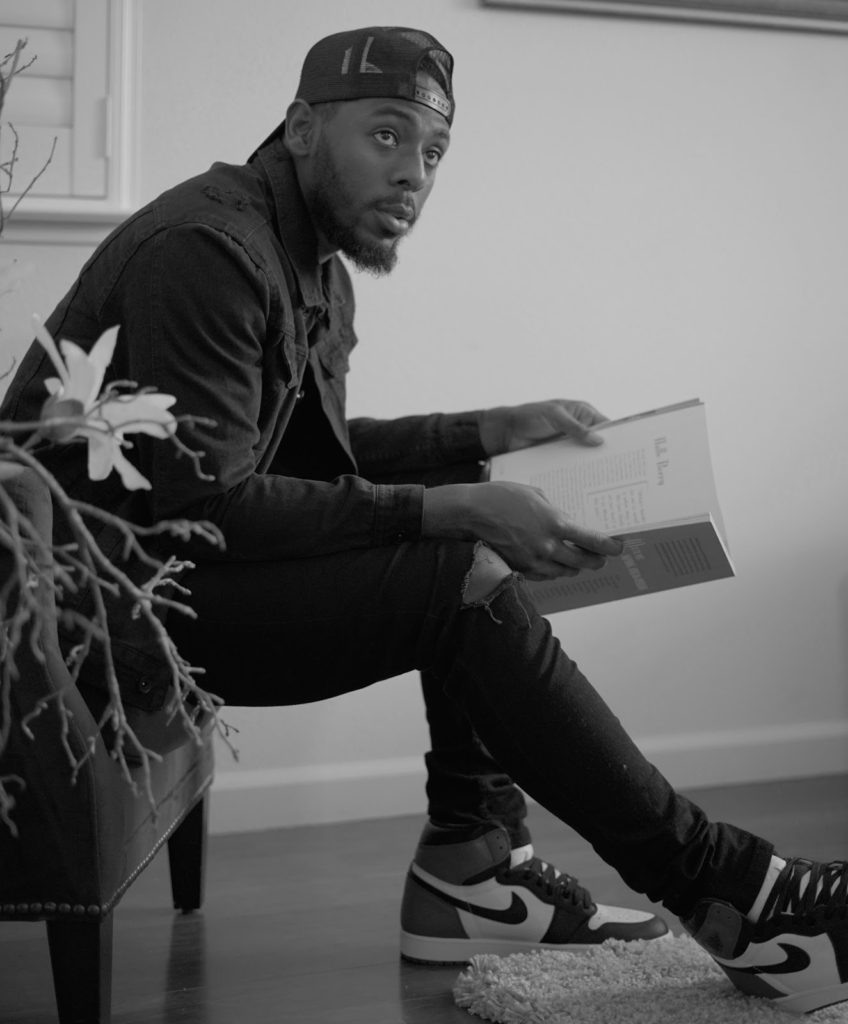 New York-based commercial and film production company Washington Square Films has signed director Aaron Chapman for his first commercial representation. Chapman brings a distinct vision for uncovering the humanity and emotion behind sport and athletes, with a unique personal lens gleaned from his experience playing football at the University of Washington. His work elevates the perspectives and struggles of the individual alongside the grit and determination of athletic pursuit.  Frequently shooting and editing his own work, he has crafted branded content for such top brands as Adidas and Nike, featuring pro athletes including John Ross III and Aaron Gordon. Beyond advertising, Chapman launched and continues to create episodes for his web series, "Behind the Jersey," where professional athletes connect with the world's most talented individuals to help them build on their passions away from the game. He is also currently in post production on his debut short documentary, "Mr. 50," which offers audiences a glimpse into the man behind the dunk during NBA player Aaron Gordon's journey to the 2020 NBA Dunk Contest.
Click HERE to view his work.
Notes Washington Square Films Director of Marketing & Sales/Managing Director Jonathan Schwartz, "There is a wonderful sense of humanity and story to Aaron's work. He Directs, shoots and edits. At 25 years old he has already worked with top brands like Nike and Adidas. He's got a great story and we are really excited to help develop his career."
Adds Chapman, "Washington Square Films has such an impressive track record across commercials and entertainment, and I'm thrilled to partner with their team to take the next step in my filmmaking career."
San Jose, CA-born Chapman made the harrowing decision to walk away from a promising football career at the University of Washington after his third ACL injury. Grappling with a shattered sense of identity and lack of direction, he retreated to one of his earliest passions: filmmaking. Dedicating the discipline and determination gleaned from his time as a Division 1 athlete, he exposed himself to as many opportunities to create content as possible. He immersed himself in photography, which rapidly transitioned into video, learning the nuances of shooting, directing and editing his own content hands-on while steadily building a reel of work. In 2018, he was selected as one of the writers on Kevin Durant's "Dream to Achieve" series presented by American Family Insurance. By 2019, he had worked with over 20 professional athletes, crafting content that generated tens of millions of views across social media platforms alone.
About Washington Square Films
Over its 15-year tenure, Washington Square Films has grown to be considered one of the most respected production companies in the industry. Boasting a sharp eye for talent, a high level of integrity and a discriminating downtown New York sensibility, the company has produced award-winning independent films and commercials, as well as forged a thriving entertainment management division. On any given day, the seasoned producers and managers at Washington Square Films are likely to be working with some of the most revered actors and promising directors in the business.
From its headquarters on New York City's Bowery, and satellite office in Los Angeles, the company manages and collaborates with an internationally recognized roster of writers, directors and A-list talent in entertainment and advertising. Washington Square Films receives regular accolades at The Academy Awards, Peabody Awards, Independent Spirit Awards, Golden Globes and Cannes Lions, along with selection for top International festivals such as Sundance, TIFF, New York Film Festival, Tribeca, Berlin and Locarno, and continues to break new ground in creative production.